Our new home will have two main living spaces. One is on the first floor and has a fireplace while the other is downstairs in the finished basement. After some consideration about where we want to spend our time and the best spot for the new TV, we decided to make the basement room our all purpose living area and keep the first floor living room sans TV…and TOYS.
That's right. I am declaring our living room to be TOY FREE.
At first it felt selfish denying my child a toy in every room, but with the added space and his ability to sleep in a real bed, we can have toys downstairs as well as in his room. But don't worry, I will still have a touch of whimsy in the room. Case in point, my new pillows. We chose the pear because I just love that green!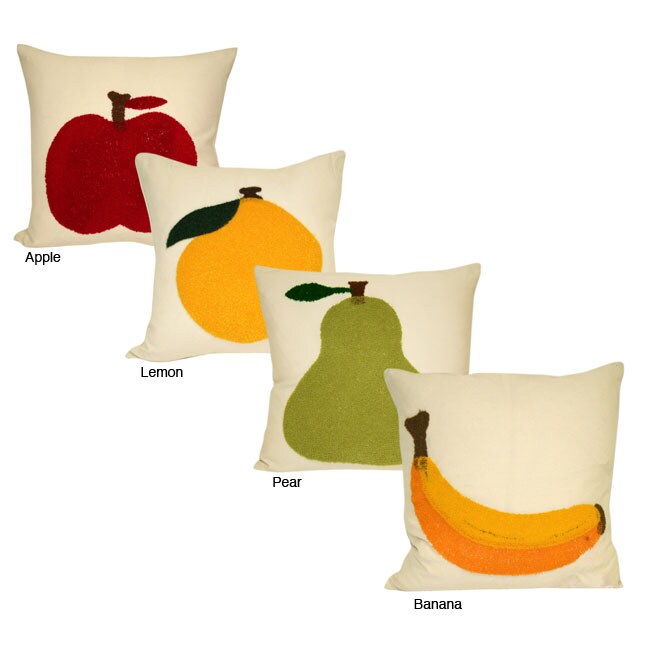 I have to admit, this whole house thing is coming together and I love the idea of having a bit more division of adult vs. child space. I like to imagine that our evenings will be spent in front of the fire, drinking wine and reflecting on our day, not a Wiggle in sight.
Have you declared a room in your house toy free? How is it working out?