Saturday morning of the wedding was so fun and relaxing! I woke up around 7:30am and finished making the corsages and boutonnières. At about 11am, Fiquet came over to work on my makeup and my mom and sisters showed up at about the same time. They brought me my favorite Daylight Donuts and some hummus and crackers and grapes to munch on. Yum!!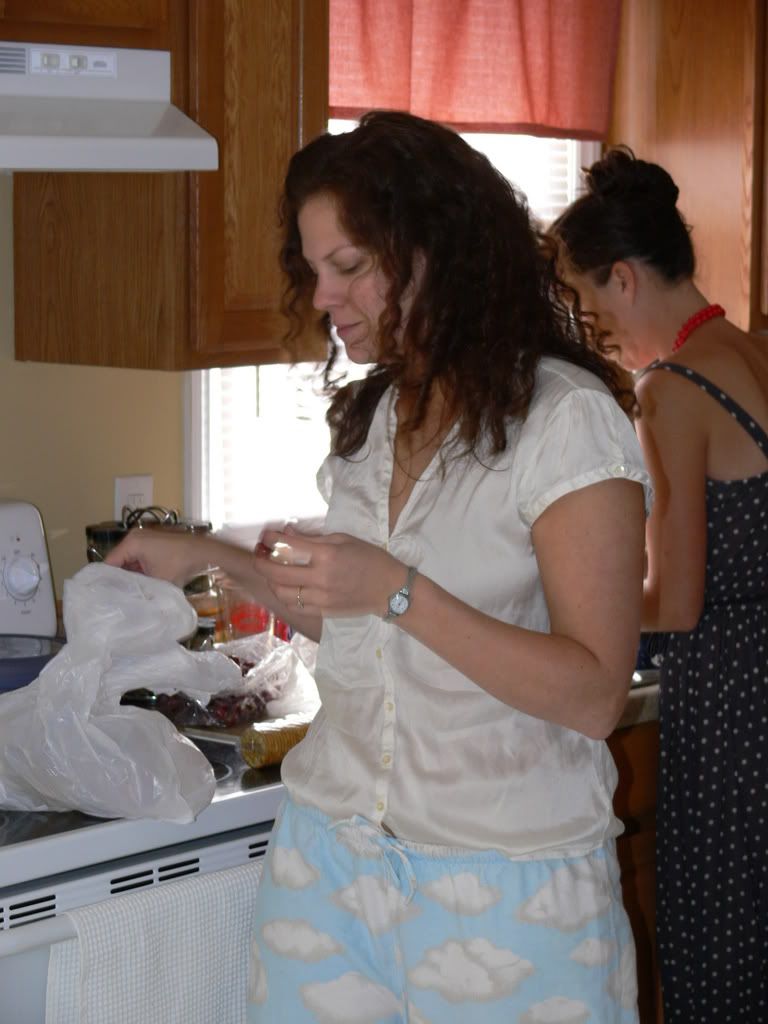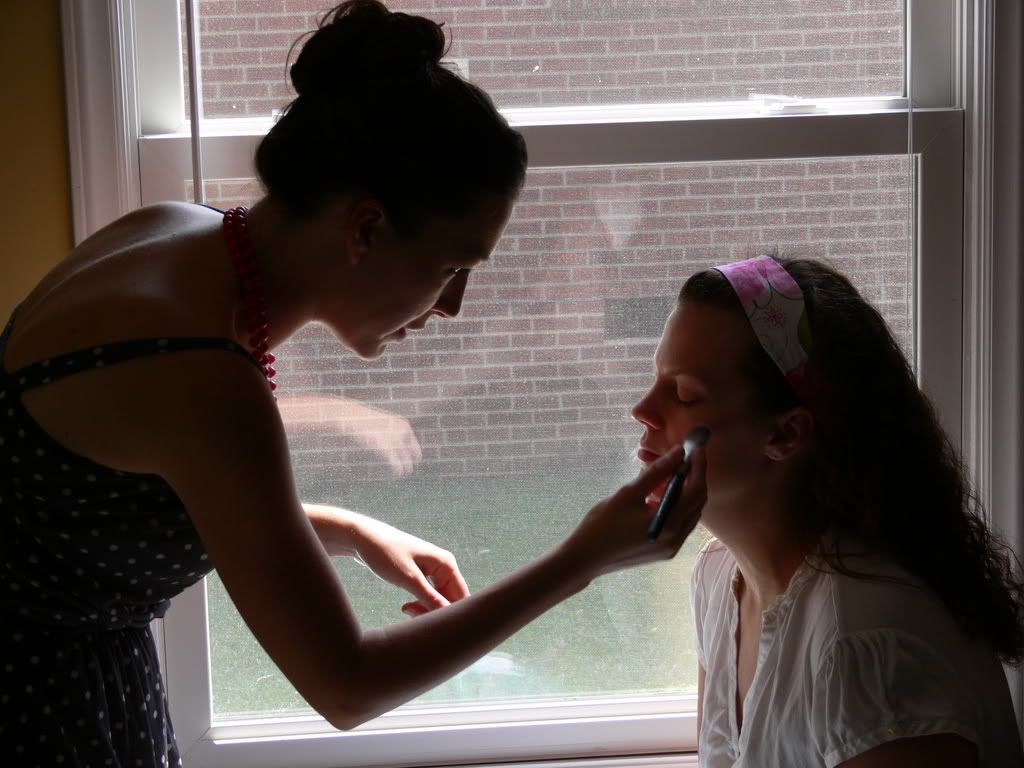 Fiquet had me sit by the window for the best light. I LOVE getting my makeup done so I am in total heaven here.

This is so classic. I remember this system from when I was 10 years old and my mom would do my hair. She would hold one bobby pin in her mouth and I would pass her another. Again, this was awesome. If I never had to do my own makeup or hair again I would be totally set.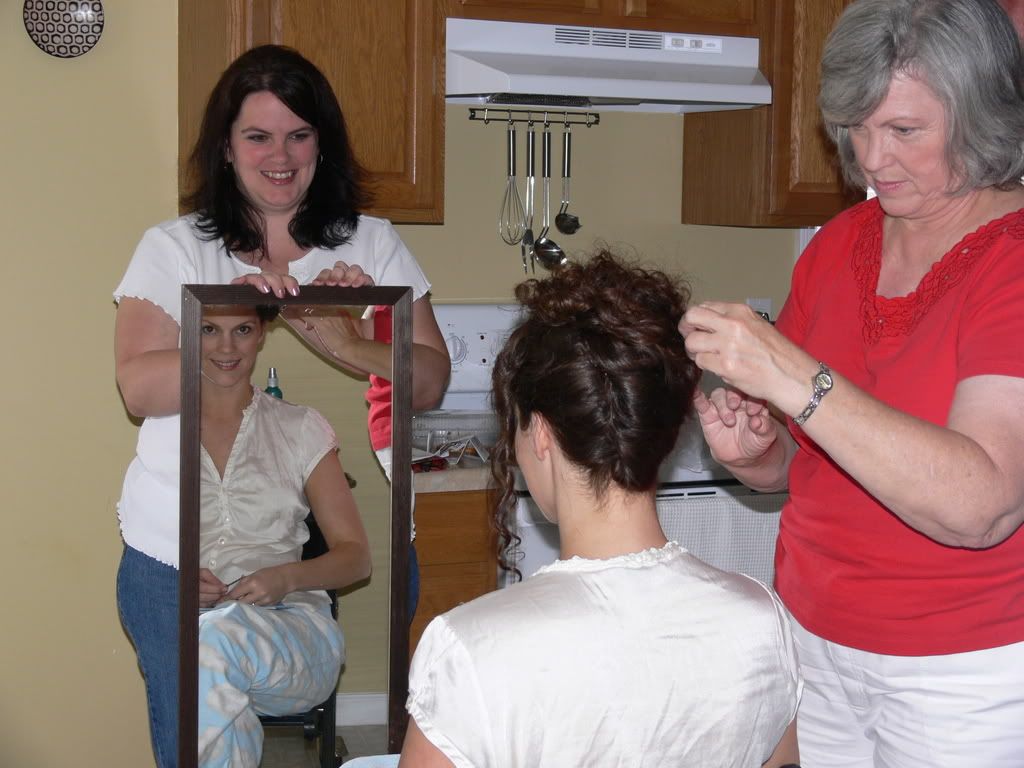 Almost done!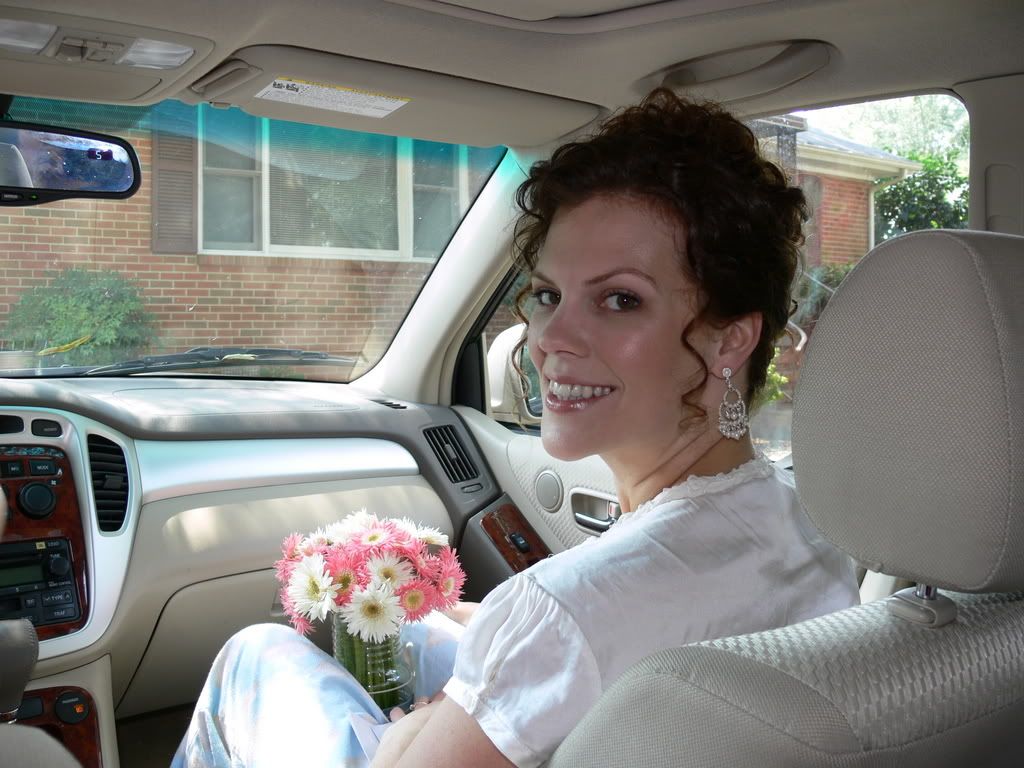 Lets get this show on the road!!