Well so far I have had a wonderfully relaxing and productive holiday. I went to my parents' house in Wake Forest for a couple of days and just had a really nice time with them. My sisters didn't come into town since we have the big Christmas vacation coming up so it was just a quiet time. We saw Walk The Line yesterday. I thought it was excellent. Other than all the yummy food and movie watching, I was a knitting maniac. I tried to finish my bag, but I ran out of yarn and the store is still waiting for the shipment. So, this is what I have so far: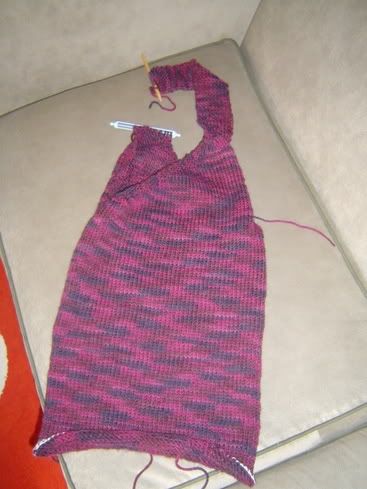 When it is done I will shrink it and it will be felted, which is really different looking…I'll post the finished product later. So, once I did what I could with that, I decided to rework my scarf. I think it is turning out nicely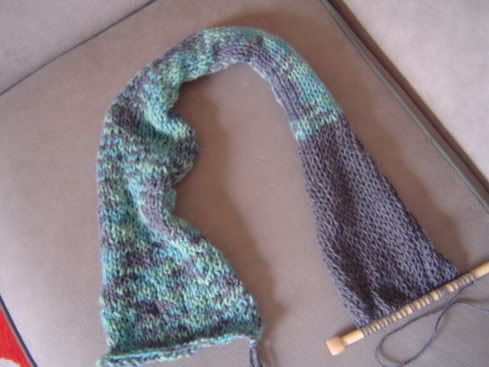 I am really enjoying this. Who knew I could be so domesticated!?!? I felt like I was on the prairie. It was great. Another fun thing is my parents gave me their old Christmas tree so today I plan to get that all set up and decorated, while I watch the State game of course. I haven't decorated in a couple years so I am looking forward to it. I got the Christmas cheer this time!!! WOOOO!