We had a great weekend. Thursday night was the Du jour presents show at Slim's. It went really well. Thanks to everyone that came out! The band had a ton of energy and it helped that the little venue was pretty full. From my perspective, it was a great time.
Saturday was Bob and Steph's wedding and Matt, Jerry and I did some of the music. It was a really nice time and I think it turned out well. It was an interesting and new experience for me to watch a Catholic ceremony. Here we are all spiffy'd up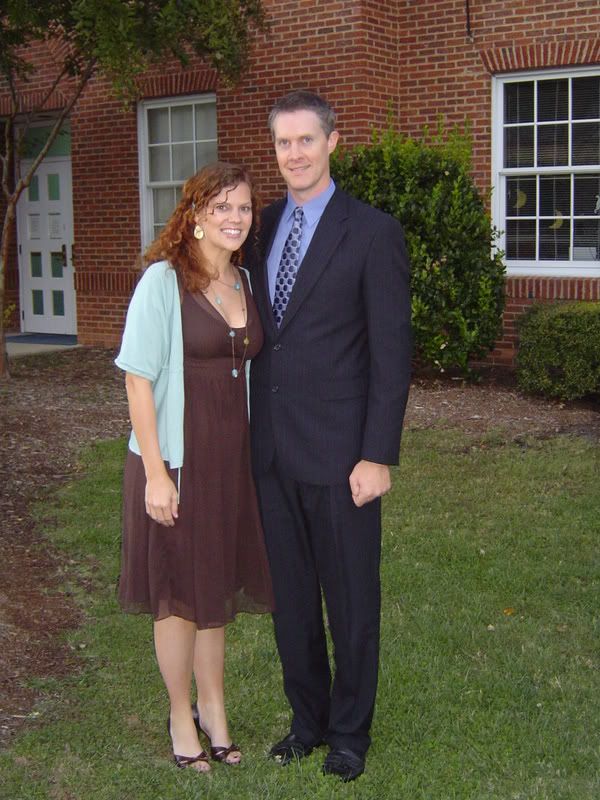 We watched the Auburn/Florida game Saturday night which was a lot of fun. SUnday was the norm, church, food and fun. Things are just good. It's nice to be settled. We just finished the last available documentary in the "Up" Series. These are fascinating films of 14 people in England who are followed from age 7 (in 1964) until now. The last one we watched yesterday was them at 42. The new onw, 49 Up, will be released on DVD next month and I am really looking forward to it. Check it out if you get a chance. You will be instantly hooked.
Have a great Monday if you can!